Contorted Reverb - Visual Music by Krane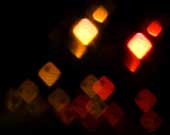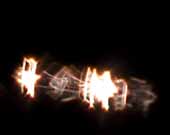 Format: Video, PAL, color
Images: Doris Krane
Sound: by the band "Krane".
Duration: 3min 50sec
Premiere: Visuelles Symposion Vienna, Austria 2005
Year of Production: Austria, 2005
Statement of the director:
"Contorted Reverb" pursues the goal of "visual music", which links
aural and visual elements to cause synergy. Music by the band "Krane"
and moving images have been developed parallel and so they interacted
from the start of the creation.
Downloads:
2 Videostills
(Zip-File - 450 KB - 720x576 Pixel)
Credits - Synopsis - Shortbiography (txt-File in
English
)